T8 is a Hong Kong based company focused on running gear that is suitable for a hot and humid place like Hong Kong. They created a super breathable T8 running mask as the restrictions in Hong Kong required wearing masks while exercising.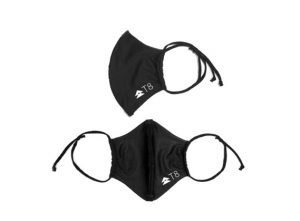 Some of my friends in Discovery Bay used it and a good friend Don Wong recommended it to me. I thought it would be useful for me and my son while running, hiking and most importantly playing Tennis. So I ordered two packs (each consists of 2 masks) after being on the waitlist for a few weeks. So when the masks arrived the expectations were quite high. Unfortunately one of the packs had some manufacturing issue and the think plastic maintaining shape of the masks broke make the mask unusable as it would simply slide down while running. I was quite disappointed but didn't do much as in most case there are no refunds and hardly any brand cares.
After a week or so a feedback survey arrived in my email. Without any expectations I clicked on the feedback email, gave a poor rating and pressed submit. To my surprise, the very next day I received an email from their International Manager David Longo acknowledging my feedback and offering to refund. I was surprised by it and wrote back saying don't need refund but just replace the pack. And he delivered a new pack of T8s the very next day.
Having spent nearly 25 years in advertising and marketing domain, I must say this is a fine example of listening to customers and then acting on customer feedback to resolve the issue. It didn't cost T8 too much but it has helped in retaining a customer and spreading positive word of mouth as I have narrated this story to at least 10 friends.
Well done T8 and may your tribe of Customer Centric brands grow.
You can find T8 through their website T8.run or through their social pages on Facebook, Twitter, YouTube and Instagram.