Posts tagged
China
0
Saturday, 28th August, 2010
On Friday I visited a tier 3 town in Guangdong, China. We were doing an immersion exercise with a task to understand media and technology habits. We interacted with a cross-section (age-group) of people. It was very fascinating to see how each and everyone of them insisted that they were time-starved and had no time to watch TV. Here is an example where the TV is ON but no one is watching.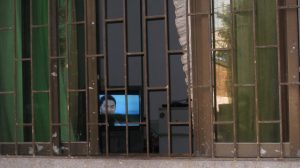 In order to find out their device/media dependency we asked them to choose only one device that they can't live without. Interestingly almost all of them said Mobile Phone. One youngster answered that he is choosing Mobile because it iss 'LESS BORING' than other devices/media.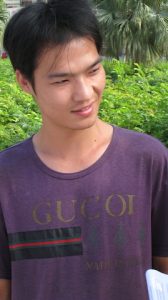 I guess the era of choosing a product/brand/device because it is 'more interesting' is over. For the younger generations novelty factor depreciates right after the launch announcement (not even an actual launch) and then it is all about choosing best of the 'less boring' options available in the market.
I can very easily predict that life for marketing & advertising professionals is certainly going to be difficult.
0
Saturday, 25th April, 2009
Today I attended discussion on the Concept of Liberty. Dr. Shekhar Kumta & Anand Rao introduced the topic by discussing views of Isaiah Berlin and John Stuart Mill. Discussion started slowly and picked up pace as the afternoon progressed. The discussion drifted to Indian Elections, Liberty in China & Singapore, and linkage of liberty with economics etc. Most of the discussion revolved around Liberty in the context of society and mostly from western point of view.
Made me think about Liberty of Mind rather than just looking at Expression of Liberty as we see it in day to day social context. Also made me wonder about why this topic is so dear to western philosophers specifically when slavery, colonies, 19/20th century trade etc were anything but about liberty.  I'm quite shocked at their east to call people barbaric just because they didn't speak English or didn't argue with eloquance.
I have decided to explore references to liberty in ancient Indian literature.